The method of making cold brew coffee is different from making traditional coffee. There are some considerations when making cold brew, such as the type of beans to use, the freshness of the beans, and how much you should grind them.
You can use pre-ground coffee beans to make a cold brew; they are cheaper and more convenient than buying a bag of whole beans. A coarse grind works better than a fine grind to make a cold brew, giving the water more freedom to enhance the flavor than the fine option.
Selecting pre-ground coffee certainly eliminates the hassle of grinding the beans yourself. However, you won't get that fresh flavor from your cold brew as you would if you ground the beans yourself. Let's look at how to make cold brew and the best coffee grounds to use.
What Is The Best Coffee For Cold Brew?
Strictly speaking, there isn't a perfect option for a cold brew; certain varieties seem to work better than others.
It also depends on the individual; some people want different things from their cold brew recipe than others. However, to help you make your choice, let's look at seven great pre-ground coffees that are available in any good supermarket or on Amazon:
1. Bizzy Organic Cold Brew Coffee
Bizzy Cold Brew coffee is 100% USDA organic and ethically sourced from Nicaragua and Peru. The coffee is coarsely ground and medium roast. Darker roasts are typically used to make cold brew coffee liquid, but this is worth trying if you want to try a lighter roast.
Bizzy Cold Brew Coffee is an all-natural cold brew coffee with no additives, preservatives, or artificial flavors. Bizzy Coffee is 100% organic and is a cold brew coffee with the lowest acidity of all the cold brew coffees on the market today.
You won't find a better-tasting cold brew coffee that delivers the same convenient and delicious energy boost. Whether you prefer a cup of hot coffee, a cold brew coffee, or just want a quick and easy cold coffee drink, Bizzy Cold Brew Coffee has you covered.
2. Stone Street Colombian Cold Brew Coffee
The coffee beans are coarsely ground and dark roasted; the flavor is slightly sweet, bold, and smooth, with low acidity. It's perfect for cold brewing.
3. Cold Brew Lab Organic Ground Coffee
This brand uses a blend of dark, and medium roast coffee and the grind is extra coarse, making it just right for cold brew coffee. Cold Lab brew also advertises as 100% USDA organic.
4. Coffee Du Monde Coffee And Chicory
This is a full-bodied, dark roast, coarse grind. It's excellent value for the amount of coffee you get. It makes a perfect cold coffee brew.
5. Black Rifle Coffee Grounds
This coffee is intense and full-bodied, making it ideal for professional coffee drinkers. Black Rifle Coffee will put some pep in your step as it has twice the amount of caffeine you'd find in other coffee grounds. They use only 100% Colombian Excelso coffee beans.
6. Koa Coffee Private Reserve Medium Roast
This is a high-quality coffee using hand-picked beans. It's a medium roast producing fruity and sweet flavors. It also has a mild aroma.
Koa Coffee is an award-winning company with an outstanding reputation for delivering only the finest coffee.
7. Lifeboost Coffee Medium Roast
This is a fair trade, shade-grown coffee that is certified organic. It has low acidity and doesn't contain mycotoxins. It's a well-balanced, medium roast coffee blends with earthy undertones.
Cold brewing doesn't release the soluble substances and acids as it does with hot coffee. Specific coffee characteristics are nonexistent in cold brewing.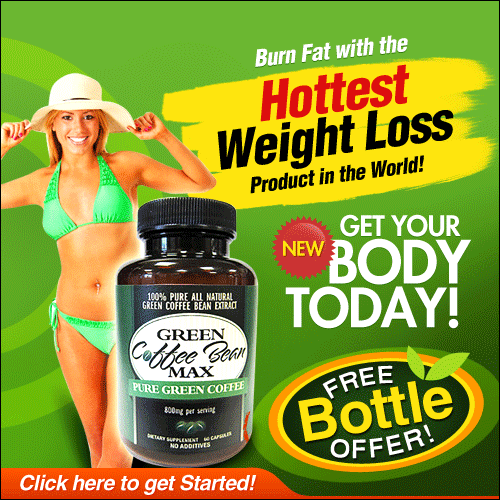 Nevertheless, it's still essential to seek out the right coffee for you, as it will affect your drinks' flavor.
The freshness of your coffee is essential; otherwise, you can pretty much use any coffee and achieve similar results. However, some beans are better at enhancing cold brew flavors.
Single-origin is usually better than coffee blends as it tends to be of higher quality, and you can't feel the coffee blends' mixes in cold brewing.
In hot brewing, blends help to control the bitterness, sweetness, and the coffees' acidity. Coldwater doesn't completely extract coffee from the grounds, so it doesn't make sense to use alternatives to single-origin coffee for cold brewing.
Darker roast coffee beans are better for cold brew coffee. You can use lighter beans, but you won't fully uncover their potential; also, light roast coffee is more expensive. If you want to try both and you can afford it, by all means, give them a try.
The size of the coffee bean is essential because of you get the wrong size, your cold drink won't taste as nice. The best grind is coarse, and the larger, the better.
Fine grinds can produce a more bitter-tasting cold brew; this is because it is over-extracted. Fine grinds tend to leave a layer on the bottom of the container – this impedes water flow.
Can You Use Regular Ground Coffee For Cold Brew?
The technique of making cold brew coffee involves steeping coarsely (not fine) ground coffee beans overnight.
You mustn't confuse it with Starbucks iced coffee, a chilled hot brew where sweeteners and milk mask the intense coffee flavors. The cold brew starts cold, and you get a much sweeter, more authentic taste of the coffee bean.
You can undoubtedly serve cold brew as an iced coffee drink; you can serve it in ways. It's delicious as it is, or with milk, cream, sweeteners, or you can serve it warm.
You are not fussing with a coffee maker or boiling water. You can make this brew one day and pour the coffee straight from your fridge for the next few mornings. Cold-brew is a game-changer if you're on the go.-
How Can You Make Cold Brew Coffee At Home?
Because the water to make a cold brew is cold, it takes longer to make than drip coffee. You must steep your grinds for about 12 to 18 hours to absorb the coffee's flavors, color, and caffeine.
The result is smoother and sweeter than drip coffee as the process doesn't bring out the coffee's acidic compounds.
You don't need to overthink the cold brew coffee ratio since it will be concentrated initially. You can always dilute the cold brew concentrate according to your preference. The ratio is flexible. However, you can follow the direction below as a helpful guide:
Use 1 ounce of coarsely ground coffee for one cup of water.
The concentrated coffee will be less than the amount of water you used initially, as the coffee grounds absorb water. However, you must dilute it with an equal amount of water; this will double your final yield.
Steep your grinds for about 12 to 18 hours. Try not to steep it longer than 24 hours as your concentrate might be more bitter than you would like.
Once you have steeped your coffee, you must strain the grounds out of the water. Use either a thin paper coffee filter or a cocktail napkin for straining.
Place the paper filter or napkin into a fine-mesh sieve. Place it over a measuring cup or a pitcher and pour the concentrate through. It couldn't be simpler!*
Can I Make Cold Brew With Fine Ground Coffee?
Cold-brew needs a large grind, similar to the coarseness of unrefined sugar, to stop the brew from getting bitter overnight.
However, if you only have a packet of fine ground coffee and you want to use it, you can; nothing is preventing you from doing so.
The challenge of using a fine grind is filtering out the debris afterward (some people recommend a cheesecloth to filter the debris); the chemistry of over-extraction can be an issue. Some cold brew enthusiasts recommend a shorter steeping time for fine grinds. Let's consider other suggestions for using finely ground coffee for cold brew:
Use filtered or bottled water to steep your fine grinds to improve the taste.
Use a glass bottle with a lid so it doesn't leak when turning it upside down.
Add some boiled water to your cold water to get the best flavor from your beans.
Turn the glass bottle upside down, then the right side up, occasionally during the brewing process.
Turning the bottle in this way allows the water to move through the fine grinds.
Don't pour the brew into a different container.
Dilute with milk.
Do not filter at the end but instead place a mesh strainer over the glass into which your pouring.*
What Is The Best Pre-Ground Coffee For Cold Brew?
Final Thoughts
Cold brew coffee is the ideal way to enjoy cold coffee on a warm summers' day. You don't need a fancy coffee maker or equipment, and if you don't have a blade grinder, you can use pre-ground coffee beans to make your brew.
Many of the characteristics of traditional hot coffee are irrelevant to cold brewing, as it doesn't bring out the acidity or soluble substances of conventional brewing. Needless to say, cold brewing is quite forgiving.
Convenience is one of the benefits of using pre-ground coffee beans. There is no grinding coffee, and it doesn't involve as much clean-up.
Since cold brewing is more forgiving, you can use virtually any type of coffee. However, to make the most of your cold beverage, it's best to use a dark roast, finely-ground coffee originating from a single source.
If you usually drink hot coffee and you're looking for something different, it's worth making the switch to cold brew coffee.
A hot pot of coffee goes typically bad after a few hours, whereas you can keep cold brew coffee concentrate in your fridge for up to two weeks.
Disclaimer: This article contains affiliate links for which I receive a small commission at no cost to you. However, these are merely the coffees I fully recommend when it comes to cold brew. In the footer, you can read my full affiliate disclosure in my privacy policy.