Lavazza coffee comes from Italy. Luigi Lavazza founded the company in 1895 in Turin. Lavazza sources their coffee from Colombia, Costa Rica, Guatemala, Honduras, Brazil, Indonesia, Uganda, Mexico, and the United States. Most Lavazza coffee is a blend of Arabica and Robusta. However, some Lavazza coffee is 100% Arabica.
Lavazza is a good quality coffee and a trusted brand – an ideal choice for people with a modest budget who prefer their coffee with more robust flavors and acidity. Lavazza gran crema is one of the most popular blends in the united states and Europe because of its versatility and an excellent pairing with milk-based drinks; it also has a milder flavored brew.
Lavazza is Italy's best-selling coffee, and to help us understand this, we will explore more of the quality and flavor of this coffee brand. This company is well-known, their coffees are widely available in any supermarket, and they supply coffee to numerous hotels and restaurants, so let's investigate what characteristics define Lavazza coffee.
Is Lavazza Coffee Good Quality?
Lavazza coffee is not the most high-end coffee around, but it is still a good quality coffee, and the company makes sure it sources the best beans from its growing regions. Even if you like Lavazza coffee, there are still some factors to consider when choosing your beans.
You can tell the quality of coffee beans through the taste, aroma, and freshness. Good coffee should contain floral notes, and there should be a fruity, earthy, or nutty aftertaste in a cup of high-quality coffee.
If the coffee beans are of decent quality, the bitterness should be pleasant instead of sharp or rancid.
Unroasted coffee beans should be pale, a yellowish beige with only a hint of green. If black or brown spots are present on the green beans, this indicates that damage on the beans could also be a sign of mold growth, which is not good for your health. These spots would also result in a low-quality roast and brew.
Aroma is crucial to good coffee; however, no two aromas are ever the same. Instead, aroma indicates the flavors to come, and it impacts our perception of taste. Familiar words to describe aroma include nutty, earthy, fruity, complex, or smoky. To better understand what to detect in your coffee brew, let's look at some Lavazza coffee blends as a guide:
1. Kafa
Kafa is a single-origin Arabica coffee from Ethiopia. Kafa is a small region that uses traditional methods and only produces limited amounts of beans, making this a highly-praised, award-winning coffee.
You can expect an elegant and sweet espresso with persistent velvety cream aromas, with some honey and dried fruits. There is also a chocolate finish and bitter cocoa spicy notes.
2. Organic – Alteco
All of Lavazza's origins come from plantations that practice organic farming. This is a blend of 60% Arabica with 40% Robusta; there are dry notes with hints of honey and cocoa.
3. Tierra Range
This range emerged in 2002 from social responsibility to better the environmental and social conditions and production techniques of coffee-producing regions. There are four blends within the range.
TIERRA SELECTION delivers a sweet-tasting aromatic espresso. In addition, there are aromas of Jasmine flower, milk chocolate, and dried fruits.
TIERRA BRASILE 100% ARABICA is a sweet coffee with caramel, hazelnut, milk chocolate, and honey nuts.
TIERRA BRASILE BLEND is a velvety intense espresso, and it is a blend of the best Brazilian Arabica with the elegant Washed Conillon Robusta. In addition, there are notes of dark chocolate, sugar cane, and hazelnuts.
TIERRA COLOMBIA has a mild aromatic taste with its characteristic sweetness, full-body, and refined sweetness. There are tropical fruit notes with jasmine and lime peel scents, with a hint of a liqueur-like aftertaste.
4. Retail Blends
QUALITA ROSSA is Lavazza's signature blend, and it has been the best-selling coffee in the United Kingdom and Ireland for decades.
It is a traditional Italian blend with an intense taste profile and full body to offer you an aromatic, well-rounded, smooth flavor. This is a versatile coffee that you can drink with or without milk.
CREMA E AROMA BROWN is another popular blend, and it has been a top seller in retail shops across many continents. It is a well-balanced medium roast with intensely aromatic and earthy flavors, with a persistent crema.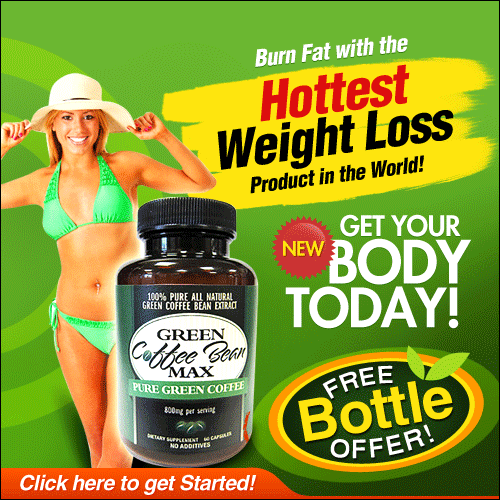 If you like aromatic, smooth, mellow notes, you will enjoy this coffee blend.
Which Lavazza Coffee Is The Best?
Determining the best Lavazza coffee depends on the type of equipment you are using to brew espresso. Whether a traditional barista machine or an automatic bean to cup machine, different machines need different beans to get the best extraction from your coffee beans.
We understand that there is more than one type of bean; some beans are oily, light, and dark. There is also Robusta and Arabica.
Certain Lavazza blends work better in a barista machine, as they deliver consistency, quality, flavor. Let's look at four examples of excellent Lavazza coffees to use in a barista machine:
Lavazza Gran Espresso
Lavazza Top Class
Lavazza Alteco Organic
Lavazza Kafa
For bean to cup machines, it's best not to use a dark roast as these beans are too oily and tend to clog the machine's grinder and brewing compartment. In addition, it damages the machine leaving an unpleasant tasting cup of coffee.
Medium roast beans with a blend of Arabica and Robusta are better choices. The following four Lavazza coffees are ideal for your automatic bean to cup machine:
Lavazza Super Crema
Lavazza Crema E Aroma
Lavazza Gran Riserva
Lavazza La Reserva de Tierra Selection
How Long Does Lavazza Coffee Last?
Lavazza coffee has a shelf life of two years for whole and ground beans and 18 months for capsules. The greatest adversaries to your coffee beans are moisture, air, heat, and light.
To preserve your beans for as long as possible and get the best out of them, store them in airtight, opaque containers at room temperature. Canisters can be an attractive way to store your beans; just be sure to avoid clear canisters as they allow light in.
Place your stored beans in a dark and cool spot. Coffee's retail packaging isn't ideal for long-term storage, so invest in storage canisters with airtight seals. You don't need to worry excessively about storing Lavazza capsules, as the capsules keep them fresh and cool.
However, you may want to consider some neat storage solutions for them. For example, you can store capsules in a glass jar, drawer, or dispenser, which you hang on the wall.
How Do you Drink Lavazza Coffee?
There are numerous ways you can enjoy Lavazza coffee; let's consider eight ways:
1. Drink it first thing in the morning
Italians always start their day with a pastry and a cappuccino. You make this warm beverage with equal parts espresso, steamed and foamed milk. There is no better way to start the day than with a quality shot of espresso.
2. Socializing with friends
An espresso break is a perfect opportunity to catch up with friends, be they old or new acquaintances.
3. After lunch
Italians like to sip espresso after a hearty meal; this prevents afternoon slumps, after all.
4. For dinner
This may seem counterintuitive; however, Lavazza has a recipe for coffee tagliatelle. This dish includes long pasta strands made with coffee and finished with a hazelnut-butter sauce. Heavenly!
5. As an Americano
To make American-style coffee, you mix espresso with equal parts water or simply brew a pot of aromatic pre-ground coffee – perfect for drip coffeemakers.
6. With alcohol
Italians do like their _caffe corretto, _which translates to "corrected coffee" in English. It's an espresso spiked with a bit of alcohol, usually grappa or sambuca.
7. With a cookie
You can enjoy a cookie or biscotti anytime, either for breakfast, an afternoon snack, or as an after-dinner treat, and it is most satisfying when paired with espresso.
8. As an iced coffee
There is such a drink called a shakerato. It's a simple drink to make, and it calls for one espresso, ice, and four teaspoons of syrup. Shake the liquid mixture in a cocktail shaker for about 15 seconds, strain into a glass, and enjoy.
Is Lavazza Coffee Gourmet?
Lavazza has a line of gourmet drip coffees; they are a diverse selection featuring blends of coffee beans from around the globe. Each blend has unique characteristics and profiles that will challenge your views on "drip" coffee. The following gourmet Lavazza coffees are:
Santa Marta, medium roast, single-origin, 100% Arabica, praline flavor
Intenso, dark roast, smoky and chocolatey
Kilimanjaro, medium roast, single-origin, 100% Arabica, fruity flavor
Perfetto, dark (espresso) roast, 100% Arabica, Italian profile, caramel flavor
Final Thoughts
Lavazza is a well-known and well-loved coffee brand. While it isn't high-end coffee, Lavazza produces delicious coffee consistently. Whether you are looking to purchase whole beans, pre-ground beans, capsules, or instant coffee,
Lavazza has you covered, and you can guarantee a nice cup of Joe whatever brewing method you choose. Be sure to try different Lavazza blends to experience a wide range of characteristics and profiles.
Table Of Content