The beans need to grow in the right environment to taste amazing coffee without additives or extra processing. For millennia Ethiopia has had just that. Thanks to its madness southern regions and deep rich soil, Ethiopia has thousands of poppy varieties.
Because of these ideal conditions, coffee and Ethiopia are often grown without agricultural chemicals, making Ethiopian coffee beans superior in quality.
This is unlike coffee grown in other parts of the world, where coffee farmers have no choice but to use chemicals and engineered varieties or provide artificial shade to their coffee trees.
Why Ethiopian Coffee Is So Good?
When you get coffee beans from Ethiopia, you get coffee as it was meant to be. Today we're going to take a look at seven different Ethiopian coffees and share with you our favorites.
Ethiopian coffee is known for its floral bright and fruity flavors, usually with higher acidity, a light to medium body, and a complex flavor profile.
Ethiopian coffees are also one of the rare coffees that you can experience that blueberry note. People often look for a blueberry bomb coffee, so you should look no further than Ethiopian coffees.
Although not all Ethiopian copies have this blueberry light flavor, some of the ones we reviewed today certainly do. So there are three main districts in Ethiopia where coffee is growing.
Firstly Yirgacheffe is a small town famous for producing some of the world's best coffee beans. Most Yirgacheffe paper wet processing produces brighter coffee beans with lighter bodies.
Secondly, Guji is another prominent coffee-producing region located south of Sudama. Some of the world's best coffee roasters regularly flock to Guji for their beans.
Guji tends to have a tea light body and sweet floral notes, kind of like Jasmine with peach and melon. Lastly, you can find Harrar in the east, where delicious dry-process coffee beans with syrupy bodies are produced.
The beans tend to have a wild fruity character with a whiny taste.
Jim's Organic Sidamo Nura Karate
So let's look at some of the Ethiopian coffees. We'll start with Jim's organic Ethiopian Sidamo Nura Karate coffee.
Ethiopian Sidamo comes from Neuro Kurata, part of the Sidamo coffee farmers co-op. Unfortunately, we went overly impressed with this coffee.
It wasn't a bad coffee, but it didn't taste particularly fresh, and it was hard to figure out what smoky flavor was intended versus what was a result of over roasting.
Cooper's Ethiopian Whole Bean
This is a great choice if you're passionate about supporting small-time Ethiopian coffee farmers.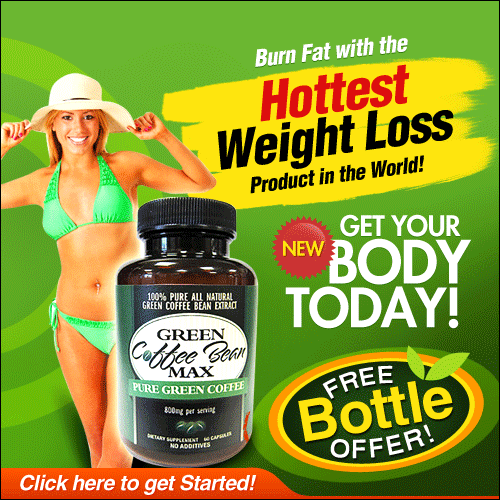 These are farmgate coffee beans which means the beans are purchased directly at the farmer's gate. This means that the beans come from a single farm or field, which could be categorized as single-origin and Microlock coffee products.
With floral notes of nectar, raw honey, lemon tart, and a citrusy vibe, the purpose is not a bad coffee, but it's hard to recommend it over some of the other options higher up on our list.
Birch Coffee Yirgacheffe
This one doesn't have too much information available apart from it being grown at an altitude of 5,000 plus feet and that it's roasted by a New York coffee chain vert coffee. 
Overall this coffee is good but maybe not quite as good as the other two Yirgacheffe we've reviewed.
The taste is tangy and light-bodied with fruity layers, and it's got notes of floral honey, strawberry, lemon, and a touch of grassiness. This would be ideal for drinking black.
Volcanica Ethiopian Yirgacheffe
The Volcanica Ethiopian Yirgacheffe is from the Yirgacheffe region, where coffee trees grow in the wild.
The beans not collected in the wild are sourced from estates or farms. Volcanica is known for roasting fresh coffee beans and shipping them out faster than its competitors. We found this to be a fun coffee with interesting flavors that slightly twist the traditional Yirgacheffe.
We would rank it alongside luck alone and would recommend it. The taste was noticeably strong with floral and fruity notes. There are also notes of lavender, dark chocolate and guava pineapple, and ripe strawberry. 
La Colombe Yirgacheffe
Every coffee plant in the world is traceable back to the plants of the Ethiopian highlands. Ethiopia's Highlands region of Yirgacheffe happens to be famous for its distinct fruity and floral coffee beans.
Thanks to modern processing methods, the beans in this La Colombe roast have a medium body. As a result, this is a very easy coffee to recommend and a great example of the Yirgacheffe.
The taste was vibrant and delicious. It's got a hint of grassiness along with a higher tangy acidity level that makes it a great coffee to sip and savor black.
It is a bright cut with a sweet flavor, and it's balanced with traces of honey, citrus, and fruity flavors.
Coava Coffee Kilenso
We enjoyed this coffee. The taste was one of blueberry, almond biscotti, jam, and lavender. It's a stunning and unique coffee that's incredible no matter how it is prepared.
This has strong blueberry notes, different from those of Pete's Ethiopian supernatural.
Coava blueberry is brighter, more acidic, and although this is a phenomenal coffee, it may not appeal to all palates.
It also has a nutty pastry of quality. This coffee is definitely worth a try and embodies the famous European flavors.
Peets Ethiopian Supernatural
Pete Ethiopian supernatural is the limited-release coffee that Pete's promotes separately both online and in stores.
However, this promotion is for a good reason. Pete's Ethiopian supernatural is a rare example of a major chain copy that packs strong natural blueberry notes.
It's also a copy that's likely to be a crowd-pleaser as it isn't terribly acidic and is lower toned. Instead, the taste is sweet and full, with fruity and noticeably dried blueberry and white flour.
This is a delicious copy. We rated this copy a four and a half out of five, and we'd highly recommend picking up a bag while it's available.
There we have it, guys, our top picks when it comes to Ethiopian coffees. We hope this encourages you to try some of these amazing coffees for yourselves.