There are hundreds of coffee grinders available to purchase today, but which is the best value for money?
Through our extensive research and testing, I've put together a list of options that you can look at to make sure you are getting the right coffee grinder. Whether it's price, performance, or its particular use, we've got you covered.
Technical Specifications
| Brand | Weight | Dimensions (WHD) |
| --- | --- | --- |
| Baratza Encore | 6.83 lbs | 4.75 x 13.75 x 6.25 |
| OXE Brew Conical | 4.5 lbs | 7.2 x 11.1 x 16.4 |
| Brevel Smart Grinder | 6.4 lbs | 8.5 x 6 x 15.5 |
| KRUPS Silent Vortex | 2.47 lbs | 4.33 x 4.02 x 8.46 |
| Bodum Bistro | 1.66 lbs | 3.63 x 3.75 x 6.63 |
Bodum Bistro Blade Grinder
For all you guys looking to save money, as many of us are right now, there is a way to get a fully functional and solid quality product that will satisfy your needs. 
The name is Bodum Bistro Blade Grinder, and we have chosen this guy as the best budget option for you.
With minimal cost, you will be able to enjoy drinking hot, freshly ground coffee in the comfort of your own home. 
Thanks to the product's simple and fast use, you can grind the maximum amount of coffee that fits in this product in just 60 seconds which is as many as eight french cups.
The coffee grinder features a very powerful 150-watt motor armed with stainless steel blades that efficiently cut large and fine whole coffee beans.
To monitor whether the coffee is being prepared according to your wishes, the manufacturer has included a transparent lid for you to check the degree of fineness of grinding; the longer the grind, the finer your coffee will be.
With simple key control, you will be able to choose between continuous grinding or impulsive action. The capacity of the grinder is over two ounces of coffee beans which equates to 34 ounces of coffee.
The product is designed to secure extra safety from potential cuts and injuries so that the blade will not move until you secure the cover.
Additionally, you do not have to use this fella only to grind the coffee as it is also perfectly capable of grinding a variety of spices.
Maintenance and cleaning are very easy; you can clean the metal container with a soft dry brush immediately after use. 
Of course, keep in mind that you never clean the appliance with water. Furthermore, ensure that your grinder does not work for more than 60 seconds in one cup and that you do not fill the coffee beans to the top. This way, you will get the best performance and maximum consistency. 
This product is available in white, black, and red and comes in dimensions of 3.63 by 3.75 by 6.63 inches.
Thanks to its compactness and convenient cable storage space at the bottom of the mill, the grinder is ideal for almost all types of environments – the best budget option for sure.
Available from Amazone .com. Click Here For Up to date price
KRUPS Silent Vortex Electric Grinder
The Corrupt Silent Vortex Electric Grinder is next on our list. Picking up the title of best value coffee grinder on the market, it is loaded with the innovative technology of fast insertion, making the blades highly efficient.
The item is designed to work as quietly as possible, so you don't have to worry about its time when using it. 
Since this is the quietest grinder of all crops grinders, it will ideally fit into your morning coffee drinking routine if you're an early bird.
For example, it works as much as five times quieter than the crops f203 series grinder with a minimal grinding noise. It will give you up to 12 salts of coffee beans in just 15 seconds. Quiet and fast.
Also, you don't have to use it only for coffee as the grinder offers a three-in-one package for grinding various types of dried herbs and spices. 
In addition, you will also receive an easily removable grinding bowl made of stainless steel free of charge.
This grinding bowl is equipped with a lid that is ideal for preserving the freshness and great aromas of your ground coffee-dried herbs or spices for as long as possible.
You can wash the removable container with the lid very easily and safely in the dishwasher, thus avoiding any injuries and cuts that you could potentially get by hand washing.
To get as finely ground brushes as possible, it is recommended to shake the grinder during grinding gently. It comes in black and features 4.33 by 4.02 by 8.46 inches. The weight of this product is 2.47 pounds. 
As for the disadvantages, it should be noted that the cable might be a little shorter than some other series of crops grinders but worry not as it still leaves plenty of room to organize your space efficiently.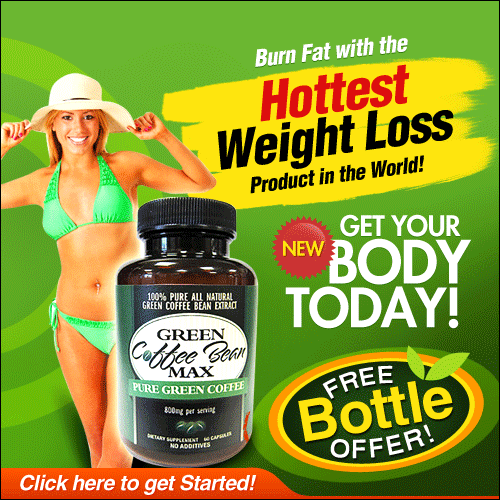 Also, there is a possibility that the item may contain the smell of coffee or spices when grinding raw goods, but since maintenance is very simple and dishwasher friendly, there is no need to worry about having it.
Having covered all the important points of this grinder, let's move on to the presentation of the next product.
Available from Amazone .com. Click Here For Up to date price
The Brevel Smart Grinder Pro
If you need a coffee grinder with as many functions and different grinding options as possible, be sure that the Smart Grinder Pro is one that you check out with a whopping choice of 60 different grinding settings.
It will meet all your needs and expectations; you can go from the roughest french press to the best espresso thanks to the grinding settings, and yes, this is our best multi-purpose coffee grinder.
With a precision digital timer that is easily adjustable in point two-second increments, you have total control over time and grinding dose. As for the high-tech stuff, to make the process of achieving a consistent dosage, easier this coffee grinder will automatically inject the same required dose each time you grind.
A specially designed stainless steel conical will ensure that the quality properties of the coffee and its beans are secured by retaining all the essential ingredients. Also, thanks to these steel boreholes, it will be possible to minimize the heat of grinding. 
The product has a locking system that can be easily unlocked along with a portable grain tank and storage. 
In total, they offer the capacity for coffee beans of up to 18 ounces. Thanks to the concise and clear display with LCD lights, you will be able to monitor and control the grinding process, the quantity and number of selected cups grinding time, and other necessary indicators at any time.
The Breville smart grinder pro measures 8.5 by 6 by 15.5 inches. It comes with a total weight of 6.4 pounds – power of 165 watts and a voltage of 110 to 120 volts.
The only drawback that needs to be pointed out is that the motor can hang during grinding in rare cases, slowing down the grinder.
This happens very rarely, and there's no need to worry because you will easily avoid it with the help of the user manual, which offers all the necessary information for solving potential problems.
Available from Amazone .com. Click Here For Up to date price
OXE Brew Conical Burr
The OXE Brew Conical Burr is the ideal product for you to prepare your favorite coffee hassle-free in the simplest way possible.
This grinder has justifiably earned its place as the best easy-to-use coffee grinder with its conical start feature.
The product features a simple, intuitive design. The 40-millimeter power full conical milling cutters are made of stainless steel and will provide you with optimal extraction for all your desired flavors. 
All you need to do is adjust the grinds according to your tastes based on the 15 very simple to use settings and grind away.
In addition, you will get the micro settings that will further streamline the process of delivering the perfect cup. 
With the OXE Brew Conical Burr, the coffee grinding process will be a real pleasure and even a relaxing process as you will only need to press the grind button and adjust a few basic functions.
The product can hold up to 110 grams which will be enough for 12 cups of coffee. In addition, it offers a tank capacity of up 2.75 pounds of coffee beans. The item comes in total dimensions of 7.4 by 12 by 16 inches and weighs 4 and a half pounds, while its voltage is 120 volts through 60 hertz.
It is easy to clean and maintain this guy, but it should be emphasized that you must not use any liquid cleaners or water to clean the internal grinder, nor should you immerse the grinder in water.
As our recommendation, you can use a smooth a soft brush for cleaning. The grinder's upper head and upper part are easy to detach and lift during cleaning and then equally simple to return to their original grinding position.
Unlike many others that will have a noisy operation, this grinder delivers a very low noise level during operation. In addition, the OXO Brew Conical Burr will comfortably adapt to any of your workspaces and countertops, given its aesthetically pleasing design and smaller dimensions.
We have not been able to find any significant flaws in this product. We can only mention that it is sometimes possible to vibrate the sludge pan during grinding. But you will agree with us this is not a problem considering all its good features and ease of use.
Available from Amazone .com. Click Here For Up to date price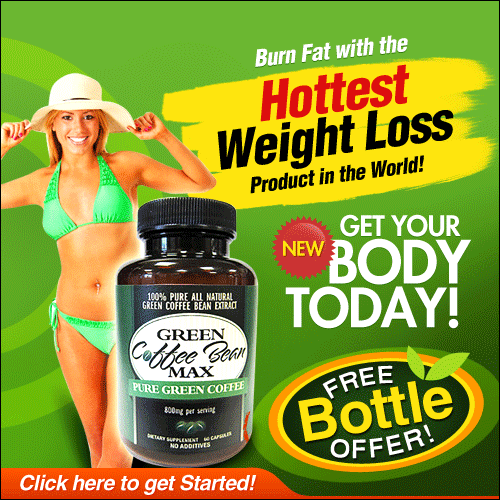 Baratza Encore
The best coffee grinder award with its world-class support and the recommendation of true professionals. Baratza Encore has topped our rundown. 
As one of the most popular and best-selling coffee grinders on the market, the Baratza will undoubtedly meet all your needs and likely exceed your expectations.
It features 40 grinding adjustment options that will allow you to choose a wide range of preparations for your favorite beverage. 
You can choose between the French press, the finest Espresso, Chemex, Herio, v60 automatic brewers, and Aeropress. But, of course, it always rocks the 40-millimeter cone milling cutters of commercial quality.
The capacity of the tank is eight ounces of whole beans. The Baratza encore is very easy to use as it features a very convenient and practical pulse button on the front. 
Made in Europe, the product consists of hardened alloy steel and a DC motor with a very convenient, powerful performance. We are talking top form high operation life, amazing durability, and consistent grinding.
Cleaning this grinder is relatively easy, but it is important to note that you must not immerse it in water or clean it with any liquid cleaners like all other coffee grinders. As always, you can use a soft, smooth brush.
There is a possibility, in some cases, that smaller pieces get stuck between the tank and the container but do not worry as it is easy to remove.
This product is available in black and white and measures 4.7 by 6.3 by 13.8 inches while weighing a total of 6.83 pounds.
It has a small footprint, and it is ideal for home use, no matter how big your countertop is. The item is also decorated with an elegant design to meet your requirements in terms of aesthetics.
This guy checks all the boxes in terms of quality, performance, and design. In our opinion, it is more than worth the listed price.
Available from 1st In Coffee Click Here For Up to date price
Where To Buy
[table id=5responsive=stack responsive_breakpoint="phone" /]